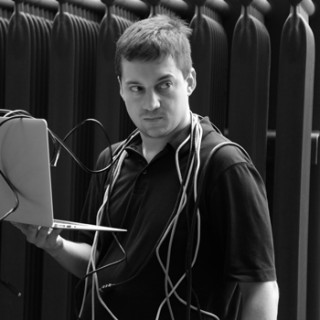 Anthony has 10+ years of experience with PHP and MySQL. He makes our websites work like a charm. All of the custom backend work on the websites we produce – that's Anthony. The kid's a genius.
Anthony spent his entire life on a computer…but unlike many, Anthony learned A LOT about computers while he was at it. He's well-versed in open source software. We once made a numbered list of all the computer programs and languages he knows… the count ended at 3000, and it was recorded by our scribe onto a 10-foot scroll.
Anthony met the most beautiful woman in the world, and married her in October 2013; together they have one fur baby. In his free time, Anthony does technical photography and produces virtual tours. He also enjoys a good board or card game with friends.